There you are, on your back porch. You've managed to carry all the groceries bags from your car in one trip and are struggling to open the door. You finally wrench it open and as you rush inside, your sneaky cat darts out! What do you do?
Don't worry—not all hope is lost. There are steps you can take to bring your kitty home!
Don't panic.
It may not be your instinctual reaction, but the best way to find your cat quickly is to remain calm. Especially if you watched your cat run out the door and now they're panicking, you don't want to do anything to frighten them into hiding before you can grab them.
Do not run or make loud noises. Crouch down to their level and speak normally to coax them out and avoid scaring them.
Focus the search around your house first.
Most escaped cats are too overwhelmed and terrified to stray that far away from home. Once they realize their mistake, they'll likely seek cover nearby. Check hiding spots around the house and keep your search within the neighboring blocks.
Search in and around the bushes, garden, porch, cars in the driveway and the street, and any crevices they might squeeze their furry little butts into. Thoroughly scour your yard, garage, and (with their permission) your neighbors' property too.
Spread the word.
The more people on alert keeping an eye out for your cat, the better chance there is that someone will spot them! Combine old-fashioned and modern-day approaches for the most effective strategy.
Post flyers around the neighborhood and share them on social media. Many online platforms have groups specifically dedicated to finding lost pets in the area. Include a photo of your cat—full body is best—and details such as their name and how to best approach them.
Use scent to bring your cat home.
Smell is a cat's most powerful sense. Put yours and other familiar scents outside of your house to signal where home is and try to lure them in. Leave a recently worn article of clothing or your cat's favorite bedding on the porch. Letting their food sit out might attract unwanted wildlife, however you could try heating up some wet food and bringing it out for mealtimes.
Leaving out the litter box is probably your best bet, since it will produce the strongest scent. If you don't want to leave the whole thing outside though, you can take a few scoops of used litter and place it around the yard.
Check with local shelters frequently.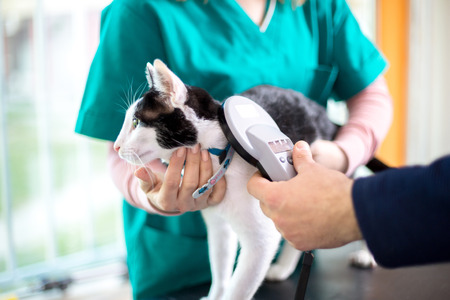 Many people aren't aware that there is only a short window of time between when an unclaimed animal is brought into a shelter and when they can be put up for adoption. Check in with local shelters every other or every couple of days to see if anyone has found your cat. Make sure the staff is aware that you're looking for them and has the information they need to identify them should they turn up.
Something else to keep in mind is that whenever a lost cat is turned in to a shelter, they will be scanned for a microchip. If you cat is microchipped, they will alert you using the contact information on record with the chip. Make sure your information is correct and up to date.
With a luxurious cat condo or townhouse from The Cat's Inn, your feline friend won't want to go anywhere! Our alternative boarding options offer privacy, relaxation, and safety for cats at your shelter, clinic, kennel, or other operation.
Check out the models we have available online or give us a call to learn more about our cat housing options!